Unique Leadership Axiom: Winners make no excuses.[i]
No Excuses is about being a winner, about not cheating yourself, about living with integrity. Keep one eye on your ego as you read on. It may try to convince you that your failures were excusable.
From the time I was 5 years old my mother, a nurse, reared my two older brothers and me by herself. No excuses from her!  Both of my teen aged brothers got part time jobs. Their earnings meant family survival. No excuses from them!
When WWII came to America, my brothers went to war. My mother and I moved from a three bedroom rental to an apartment over a garage. No excuses from my mother, no excuses from my brothers!
Our place was not accessible by car; it was truly on the wrong side of the tracks. Wrong side of the tracks was more than a cliché! Expectations for your future are bleak when you grow up on the wrong side of the tracks.
None the less my life resulted in Google categorizing me this way:
Officer|Scientist|Academic|Civil Servant|Retired|Writing: Winning the Army Way.
How did that happen?
My mother never tolerated an excuse.
The ROTC never tolerated an excuse.
The Cal Tech faculty never tolerated an excuse.
The UCLA Academic Senate never tolerated an excuse.
The Department of the Army never tolerated an excuse, and,
My ballet dancer wife never tolerates an excuse!
Excuses come from
Fear.
A lack of belief in youself.
A belief that you cannot do it.
A belief that nobody could do it, and
Ignorance!
Excuses come from a confused understanding of who you are.
To win you must
Believe that Winning is possible.
Believe that You are a winner, and
Believe that you will keep your word of honor.
Fear, belief, integrity, ignorance, winning,… All of these important concepts come together here. In every phase of our lives our mission is to win. If during our formative years we learn from our disappointments, we can avoid the trap: the blame game. If you are trapped by the blame game you must now learn from failure. To win, you must face responsibility. To win, you must have the courage to face you. Seize the day remembering that you must analyze your failures; you must seek out the causes of failure and then face them without excuses.
Leadership Focus:
In military missions you are a part of a winning team. To be a part of a winning team is to embrace the truth that there are no excuses.
My Take:
Those who acknowledge failures and learn their lessons are winners. Those who make excuses are losers.
My Mother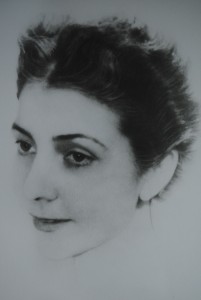 ---
[i] In the post "That's Not Your Job" I describe a sergeant and a lieutenant whose actions exceeded their respective authorities. When called to task, each of them took full responsibility for what they had done. They did so by responding to the accusations of their superior officer with "No excuses sir". I know that story well, I was that lieutenant.  I know that responsibility for your actions is the corner stone of winning!.